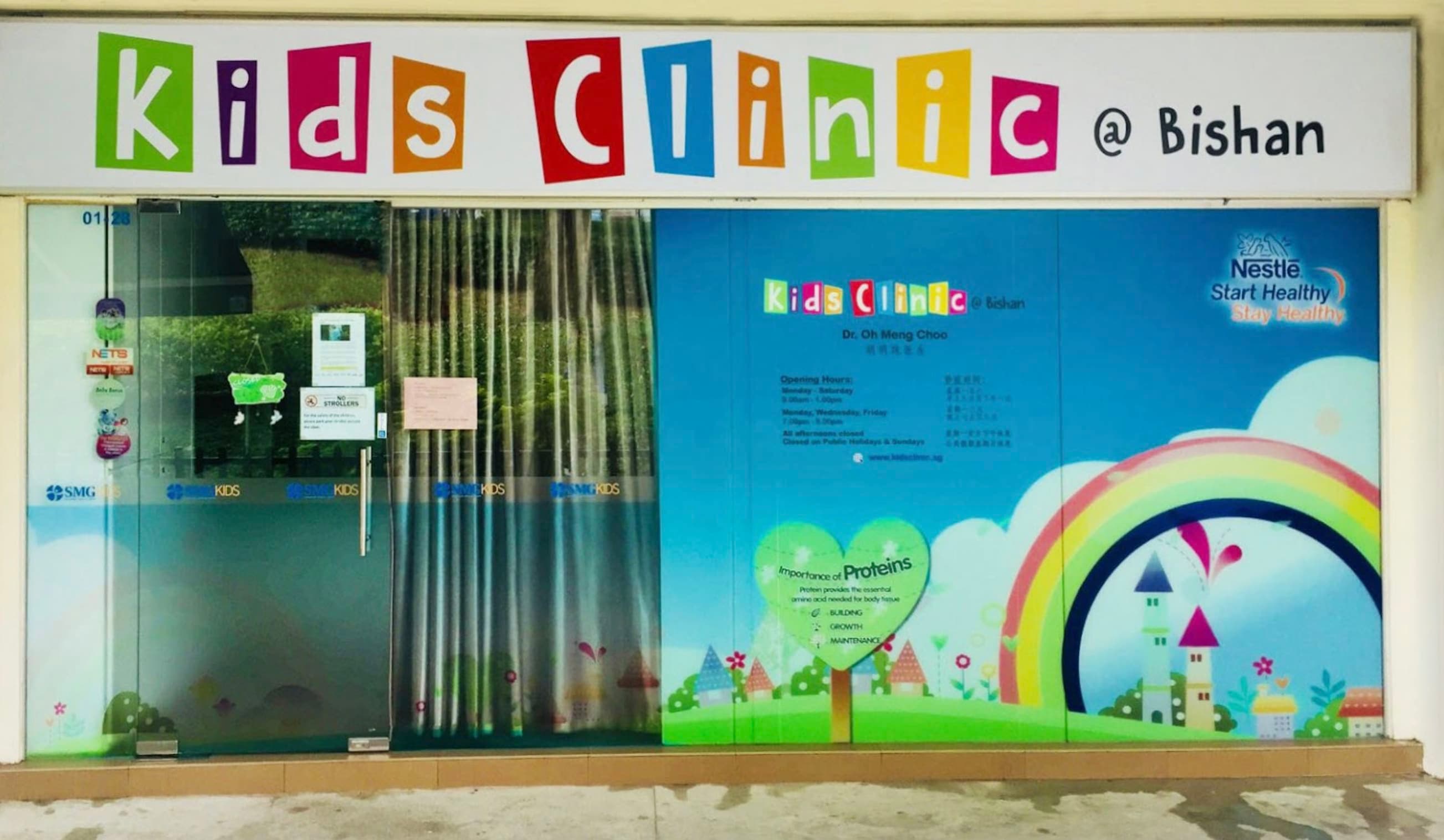 Kids Clinic @ Bishan by SMG
Paediatric
116 Bishan Street 12, #01-28, Singapore 570116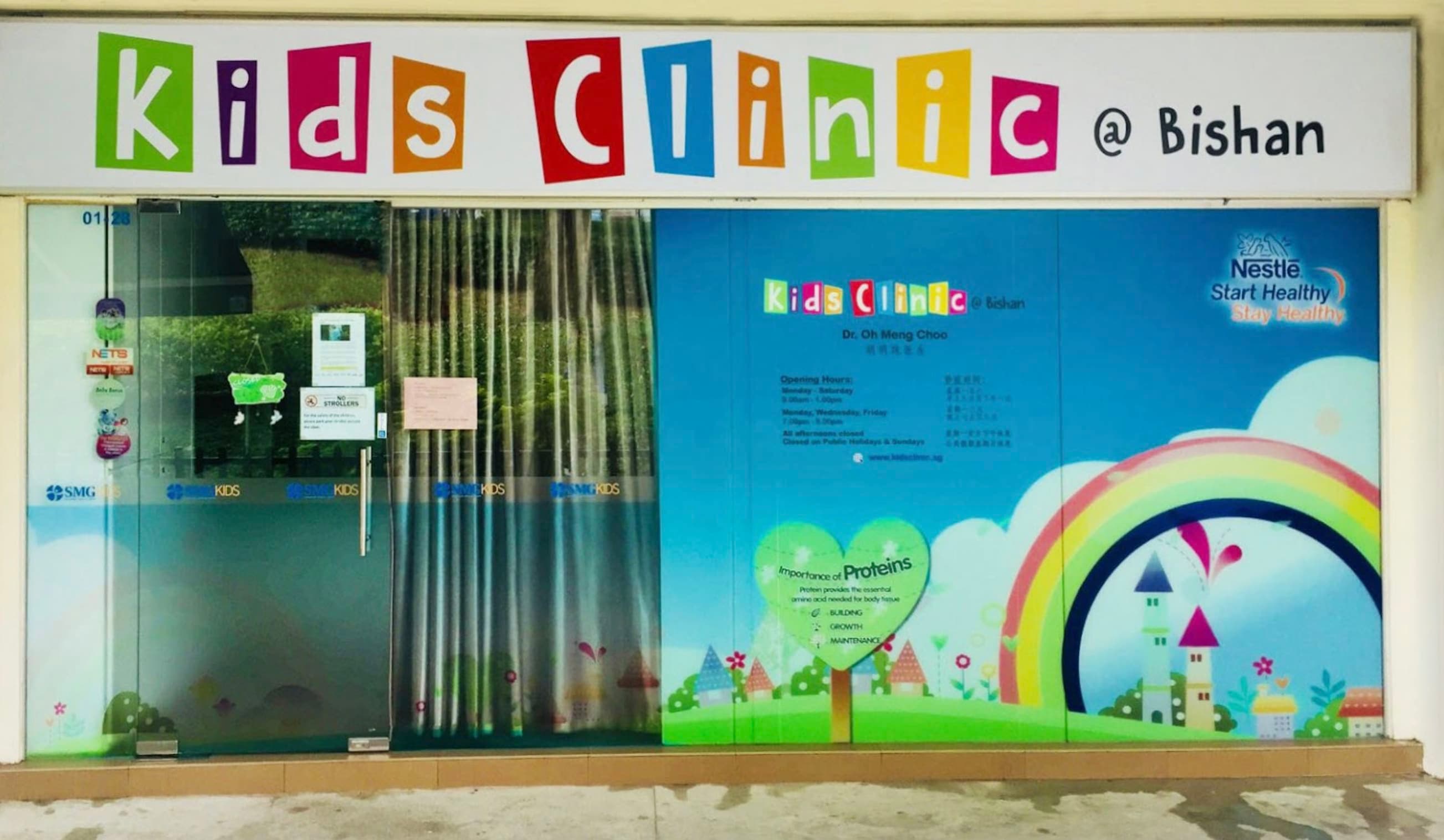 Add image for Kids Clinic @ Bishan by SMG :)
Add image for Kids Clinic @ Bishan by SMG :)
Add image for Kids Clinic @ Bishan by SMG :)
Add image for Kids Clinic @ Bishan by SMG :)
Kids Clinic is the paediatric arm of Singapore Medical Group, a network of more than 50 private specialist providers across diverse medical disciplines. We were established in 2017 with the objective to make specialist paediatric care easily available to parents.
As such, our 7 paediatric clinics are conveniently located across the heartlands and central areas of Singapore, with evening and weekend clinic sessions to cater to busy working parents. Apart from the wide range of specialised and general services offered at our clinics, we aim to help you navigate and ease some of the struggles that come with parenting.
Key Services Offered
Newborn Examination
Growth & Development
Developmental Assessment
Child Immunisations
Common Childhoold Ailments
Acute Medical Care
Travel health
Dental Services
Basic Emergency Care
Infectious Diseases
Neonatology
Paediatric Plastic Surgery
Location
& Operating Hours
Opening Hours
Monday

09:00 am - 12:30 pm, 19:00 pm - 20:30 pm

Tuesday

09:00 am - 12:30 pm

Wednesday

09:00 am - 12:30 pm, 19:00 pm - 20:30 pm

Thursday

09:00 am - 12:30 pm

Friday

09:00 am - 12:30 pm, 19:00 pm - 20:30 pm

Saturday

09:00 am - 12:30 pm

Sunday

Closed
Nearby Clinics
Add image for Tan & Yik Clinic & Surgery :)
116 Bishan Street 12, #01-36 Singapore, 570116
Add image for Lifeline Bishan Medical Clinic :)
501 Bishan Street 11, #01-376 Singapore, 570501
Add image for Yu Sheng Tang (TCM) Clinic :)
508 Bishan Street 11 Singapore, 570508
Doctor
Dr. Oh Meng Choo
Dr. Oh Meng Choo graduated from the National University of Singapore (NUS) with a Bachelor's degree in Medicine and Surgery in 1997. She subsequently went on to obtain her Master's in Paediatrics and became a Member of the Royal College of Paediatrics and Child Health (United Kingdom).
Clinical Experience
Prior to her private practice in 2006, Dr. Oh was with the National University of Singapore (NUS), Department of Paediatrics. She was attached to the Division of Gastroenterology and Hepatology, with research papers presented on recurrent Abdominal Pain in Children. She was awarded the 1st runner-up in the NHG Young Doctor award in 2004 for the work done. She then moved on to assist in the setting up of the National University Hospital, Children's Emergency in 2002. Since then, she has dedicated her time to clinical practice in Children's Emergency, and teaching students. She is also one of the few female Paediatricians who was invited to be an Advanced Trauma Life Support instructor.
Interesting Facts About Dr. Oh
Dr. Oh's clinical interest includes care of general paediatric patients, including emergency paediatrics, well-baby checkup, newborn screening, non-complicated ENT problems like removal of foreign bodies from the nose and ear, vaccinations, and giving medical travel advice.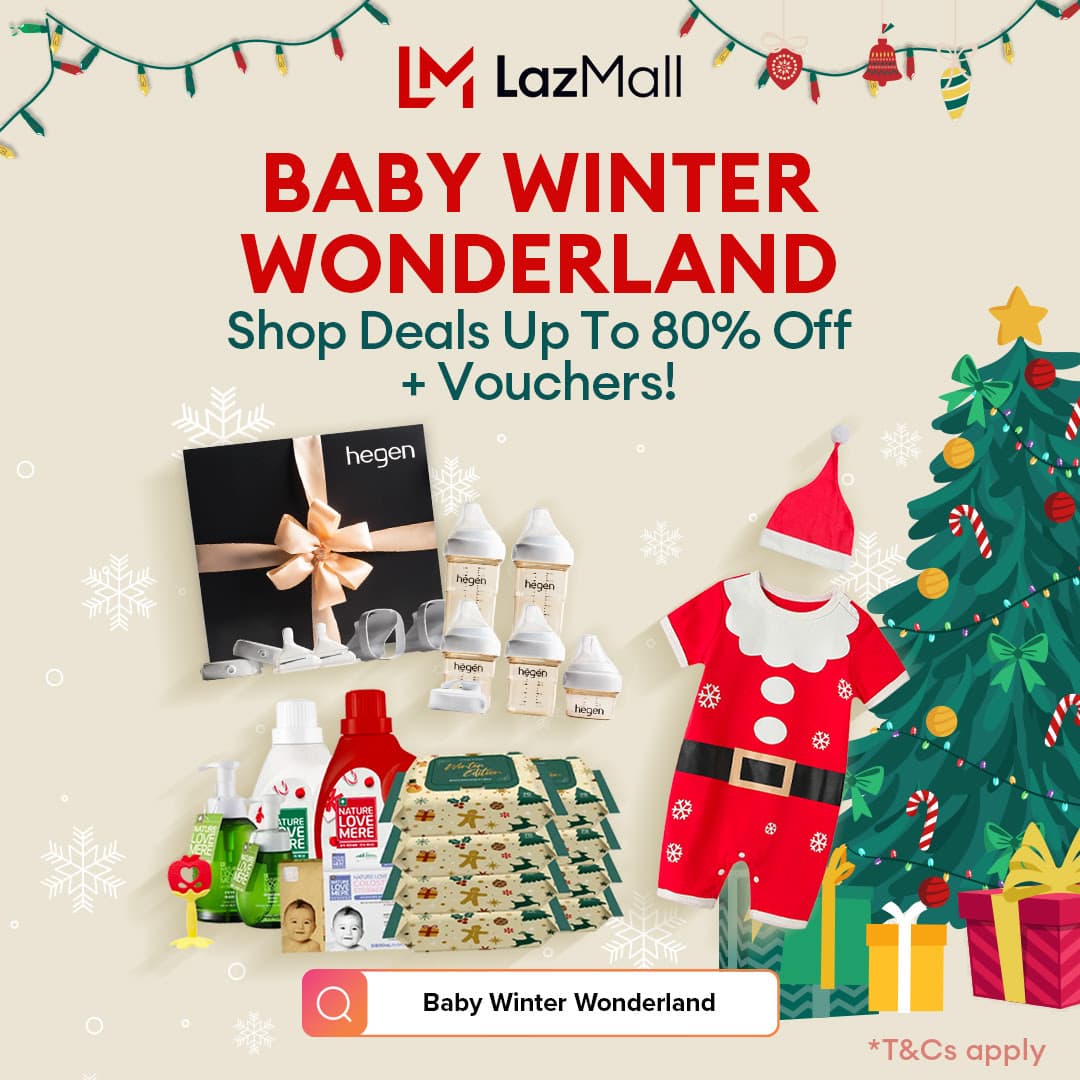 Is this your business?
Claim your business to immediately update business information, respond to reviews, and more!
Claim this business