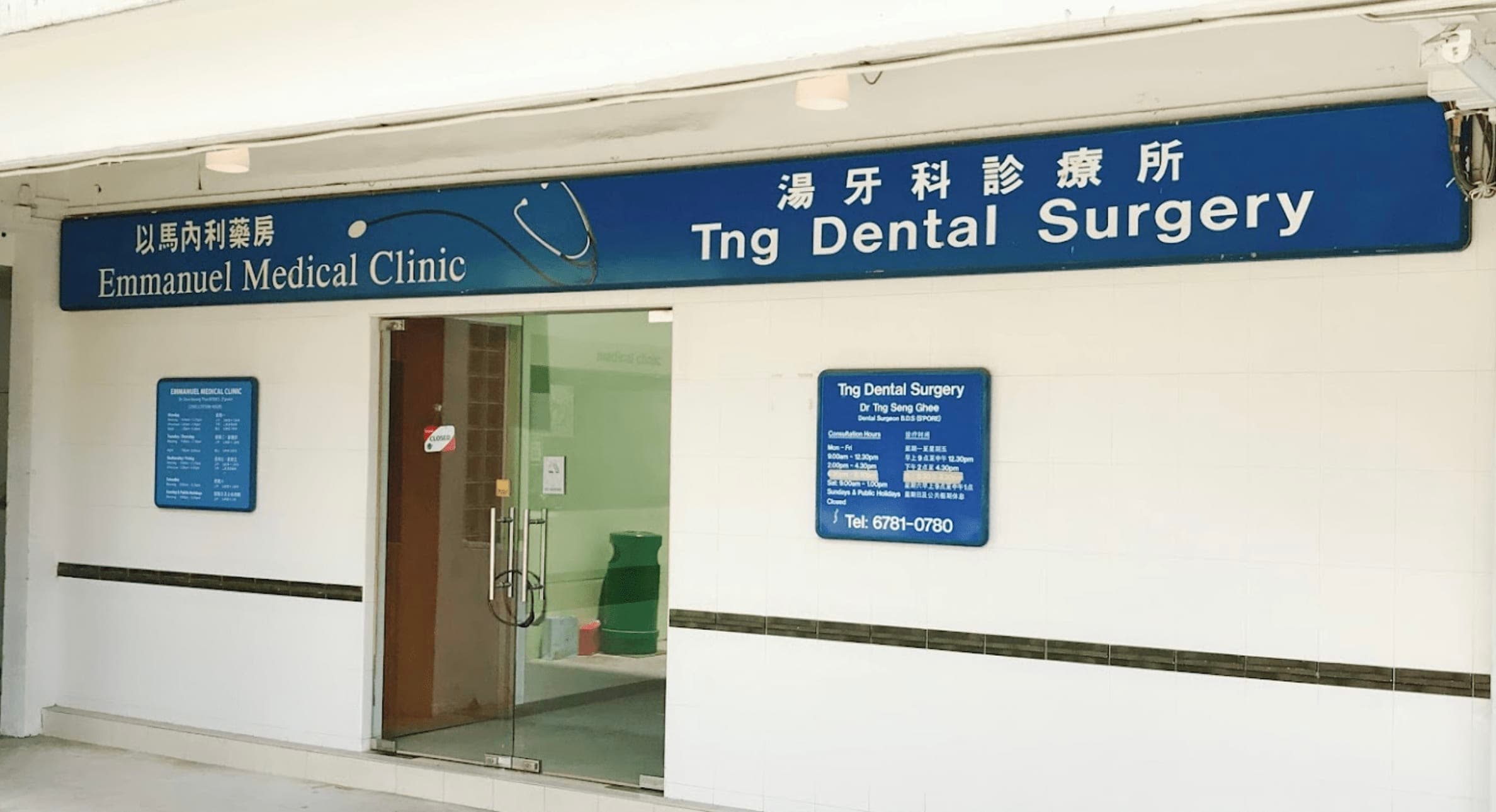 Dental
272 Tampines Street 22, Singapore 520272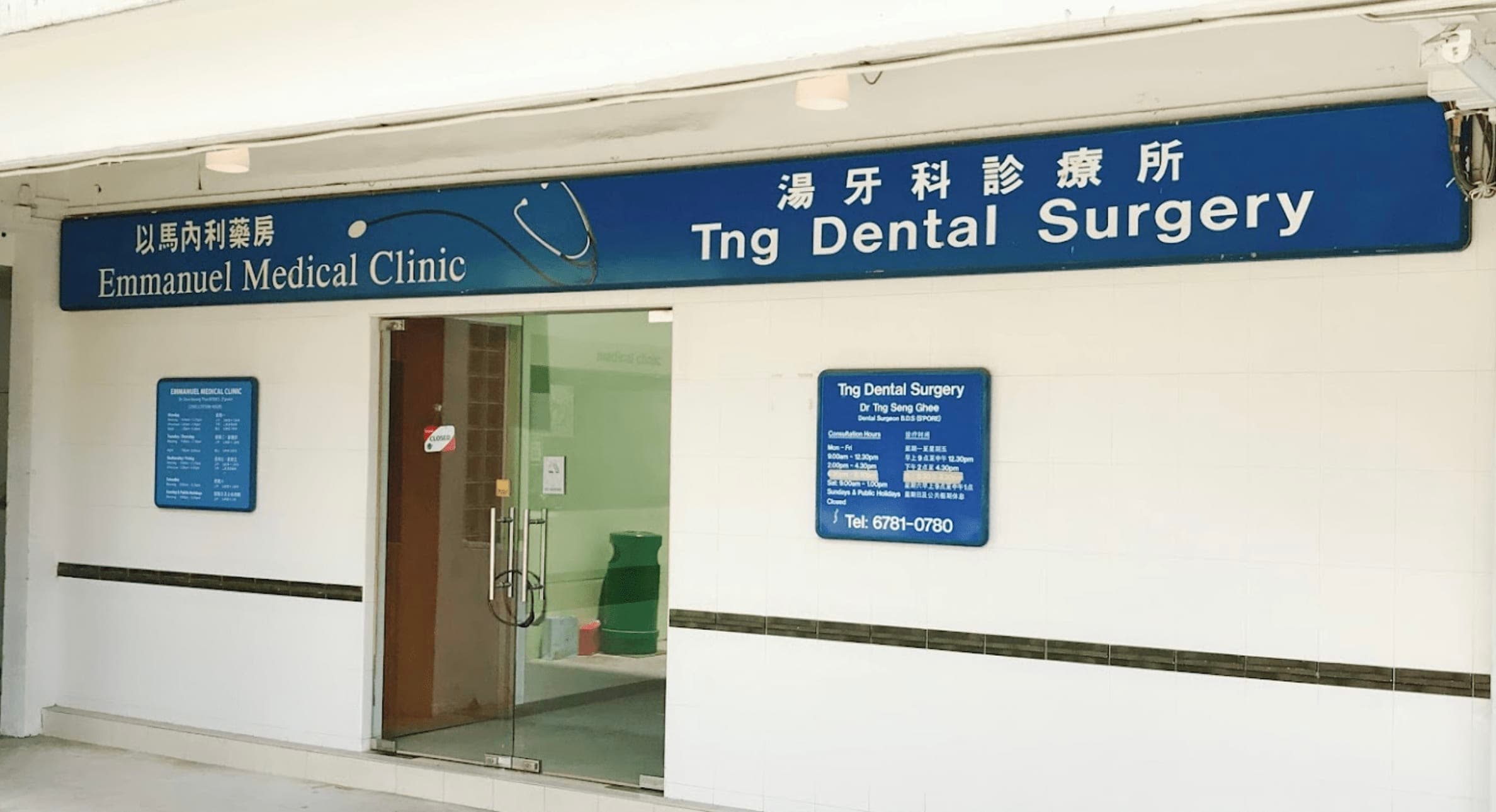 Add image for Tng Dental Surgery :)
Add image for Tng Dental Surgery :)
Add image for Tng Dental Surgery :)
Tng Dental Surgery, located at 272 Tampines Street 22, Singapore, is a trusted dental clinic that offers a comprehensive range of dental services. With a team of experienced and dedicated dentists, they are committed to providing high-quality dental care to patients of all ages. From routine check-ups and cleanings to more complex procedures such as fillings, extractions, and root canals, Tng Dental Surgery has the expertise to address all dental needs.
At Tng Dental Surgery, patient comfort and satisfaction are top priorities. The clinic is equipped with state-of-the-art facilities and modern dental technology, ensuring that patients receive the best possible care in a comfortable and relaxed environment. The friendly and knowledgeable staff strive to create a welcoming atmosphere, making every visit to the clinic a positive experience.
With a focus on preventive care, Tng Dental Surgery also offers personalized oral hygiene education and advice to help patients maintain optimal dental health. They believe in educating patients about the importance of good oral hygiene practices and work closely with individuals to develop customized treatment plans that suit their specific needs and goals. Whether you require a routine dental check-up or more extensive dental work, Tng Dental Surgery is dedicated to providing exceptional dental care in a professional and compassionate manner.
Key Services Offered
Aesthetic Dentistry
Crowns
Bridges
Dental Implant
Child Dentistry
Dental Services
Orthodontics (Braces & Aliners)
Gum Treatment
Scaling and Polishing
Teeth Whitening
Routine Dental Checkup
Dentures
Root Canal Treatment
Tooth-coloured Filling
Cosmetic Dentistry
Digital X-rays
Wisdom Tooth Surgery
Invisalign
Extractions
Tooth Sensitivity and Pain
Location
& Operating Hours
Opening Hours
Sunday

Closed

Monday

09:00 am - 12:30 pm, 14:00 pm - 16:30 pm

Tuesday

09:00 am - 12:30 pm, 14:00 pm - 16:30 pm, 18:30 pm - 20:30 pm

Wednesday

09:00 am - 12:30 pm, 14:00 pm - 16:30 pm

Thursday

09:00 am - 12:30 pm, 14:00 pm - 16:30 pm, 18:30 pm - 20:30 pm

Friday

09:00 am - 12:30 pm, 14:00 pm - 16:30 pm

Saturday

09:00 am - 12:30 pm
Is this your business?
Claim your business to immediately update business information, respond to reviews, and more!
Claim this business