Life Family Clinic (Ang Mo Kio)
General Practitioner
713 Ang Mo Kio Avenue 6 #01-4052, Singapore 560713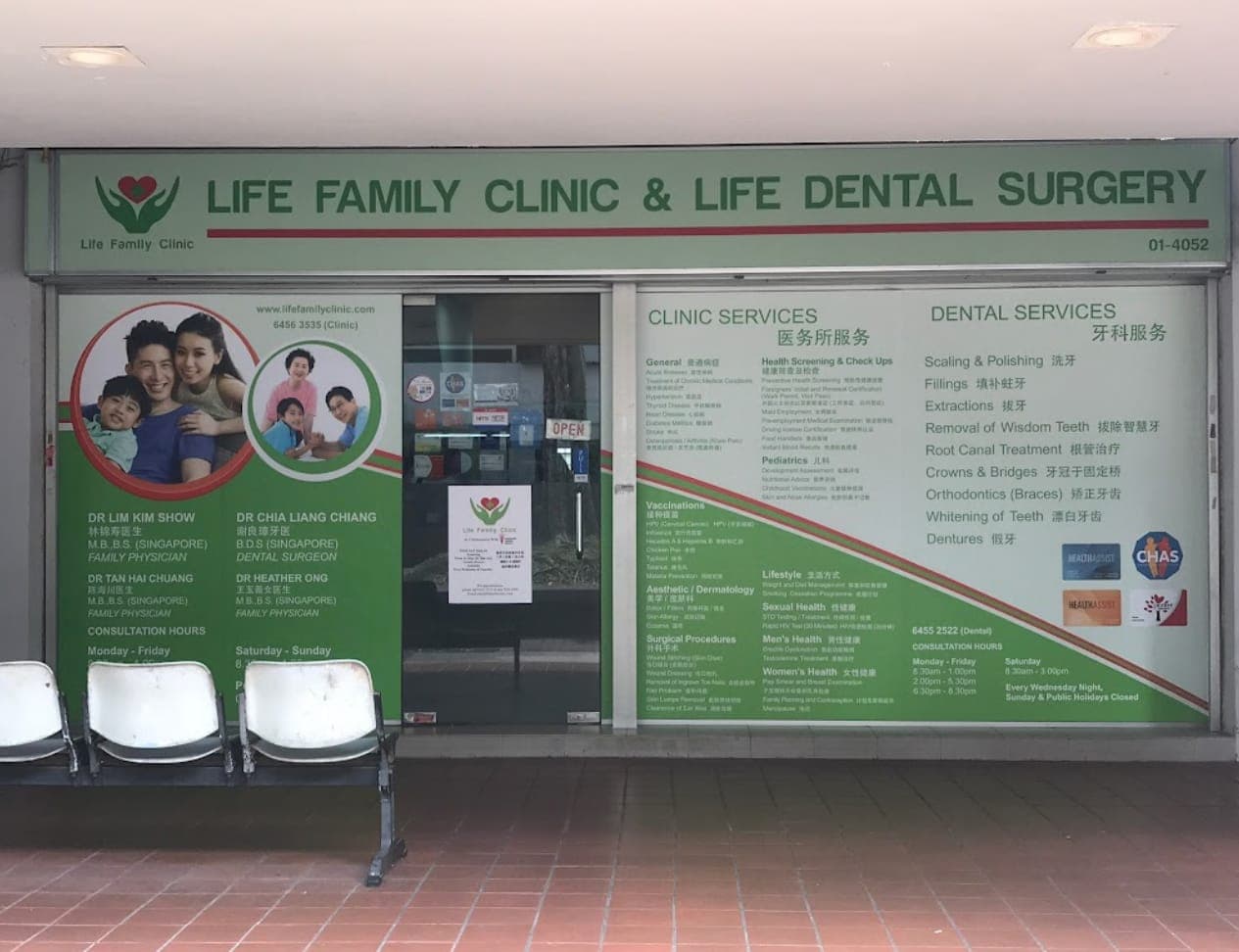 Add image for Life Family Clinic (Ang Mo Kio) :)
Add image for Life Family Clinic (Ang Mo Kio) :)
Add image for Life Family Clinic (Ang Mo Kio) :)
We are a multi-disciplinary family clinic providing a wide range of medical and healthcare services.
We are conveniently situated at Ang Mo Kio Ave 6, unit 01-4052, Block 713. We are in your neighbourhood for the last 20 years, providing and treating our community with the best care. Our experienced doctors and team are committed to delivering competent care for you and your family. We will seek excellence relentlessly to provide better service and deliver greater value to our patients.
We advocate for our patients through our outreach and health awareness programmes. Our preventive medicine programmes keep our patients healthy.
At Life Family clinic, we adopt STEEP.
Safe: Avoiding harm to patients from the care that is intended to help them.
Timely: Reducing waits and sometimes harmful delays for both our patients and staff.
Effective: Providing services based on scientific knowledge to all our patients
Efficient: Avoiding waste, including waste of money and patient's time.
Patient-centred: Providing care that is respectful of and responsive to individual patient preferences, needs, and values and ensuring that patients always matter!
It's our mission to ensure you and your future generation are well!
Key Services Offered
Vaccination Service
Health Screening Packages
Minor Surgical Procedure
Medical Examinations
Home Care Services
Lasting Power of Attorney
General Family Medicine Services
Location
& Operating Hours
Opening Hours
Monday

08:30 am - 21:00 pm

Tuesday

08:30 am - 21:00 pm

Wednesday

08:30 am - 21:00 pm

Thursday

08:30 am - 21:00 pm

Friday

08:30 am - 21:00 pm

Saturday

08:30 am - 13:00 pm

Sunday

08:30 am - 13:00 pm
Is this your business?
Claim your business to immediately update business information, respond to reviews, and more!
Claim this business