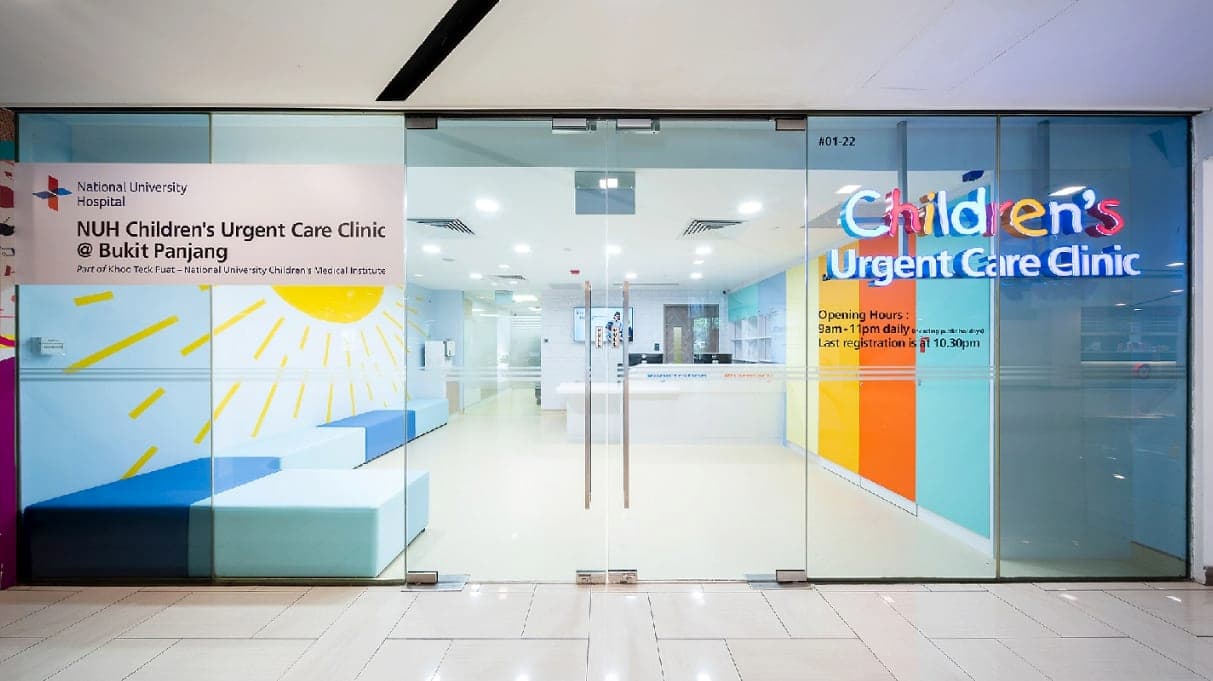 NUH Children's Urgent Care Clinic @ Bukit Panjang
Paediatric
1 Woodlands Rd, #01-22 Junction 10, Singapore 677899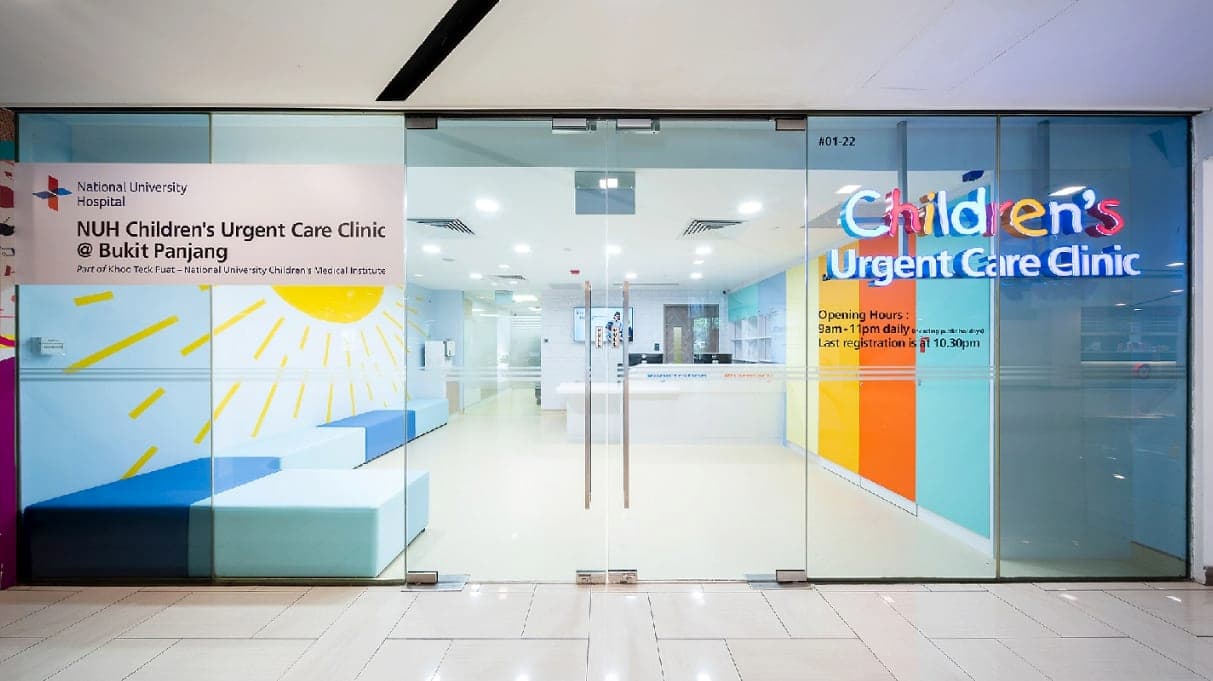 Add image for NUH Children's Urgent Care Clinic @ Bukit Panjang :)
Add image for NUH Children's Urgent Care Clinic @ Bukit Panjang :)
Add image for NUH Children's Urgent Care Clinic @ Bukit Panjang :)
NUH Children's Urgent Care Clinic @ Bukit Panjang is a reliable medical facility conveniently situated at 1 Woodlands Rd, #01-22 Junction 10, Singapore. This specialized clinic is dedicated to providing top-notch urgent medical care for children, ensuring their well-being, and prompt treatment for a variety of medical conditions.
With a team of highly skilled and experienced pediatricians, nurses, and support staff, NUH Children's Urgent Care Clinic offers a comprehensive range of medical services tailored specifically to meet the unique needs of children.
At NUH Children's Urgent Care Clinic, parents can rest assured that their child's health is in capable hands. The clinic is equipped with state-of-the-art medical equipment and facilities to diagnose and treat various conditions promptly. From minor injuries to common illnesses, the clinic offers efficient and effective medical care, ensuring that children receive the necessary attention they need without any unnecessary delays. The friendly and compassionate staff at NUH Children's Urgent Care Clinic understands the importance of creating a comfortable and child-friendly environment.
Key Services Offered
Acute Childhood Illness
Basic Emergency Care
Children Clinic
Child Immunisations
Child Development Assessment
Childhood Vaccinations
Common Childhood Ailments
Newborn Examination
Paediatric Medicine
Paediatric Intensive Care
Eczema/Conjunctivitis
Asthma, bronchitis Treatment
Baby and Children
Location
& Operating Hours
Opening Hours
Monday

09:00 am - 21:00 pm

Tuesday

09:00 am - 21:00 pm

Wednesday

09:00 am - 21:00 pm

Thursday

09:00 am - 21:00 pm

Friday

09:00 am - 21:00 pm

Saturday

09:00 am - 21:00 pm

Sunday

09:00 am - 21:00 pm
Is this your business?
Claim your business to immediately update business information, respond to reviews, and more!
Claim this business